ISRO has been successful in many major missions such as Chandrayaan and Mangalyaan, and now, the agency is planning on another visionary mission. The mission is named 'Gaganyaan.' Let's take a look at it!
The Gaganyaan
The Gaganyaan Programme foresees undertaking the demonstration of human spaceflight to Low Earth Orbit (LEO) in the short term. It will lay the foundation for a sustained Indian human space exploration programme in the long run.
The programme has many benefits, both tangible and intangible for the nation, which includes:
Development of an affordable robotic programme for space exploration
Future possibility of actively collaborating in global space station development and for carrying out scientific fascinating experiments
Plenty of room for employment generation and human resource development in advanced science activities
Unique opportunity to inspire and excite the Indian youth and steer many students toward careers in science and technology towards challenging jobs that encourage knowledge, innovation and creativity
However, the project being a grand one, it also needs advanced technologies. The major new technologies required for the Gaganyaan programme are as follows:
Human-rated launch vehicle
Crew escape systems
Habitable orbital module
Life support system
Despite these limitations, the Gaganyaan Programme will be a massive national undertaking. The International Space Station (ISRO) will be in charge of overall programme coordination, system engineering, and implementation. ISRO will collaborate with industry, academia, and national agencies to create a human-rated launch vehicle, crew escape mechanism, orbital module, and essential infrastructure.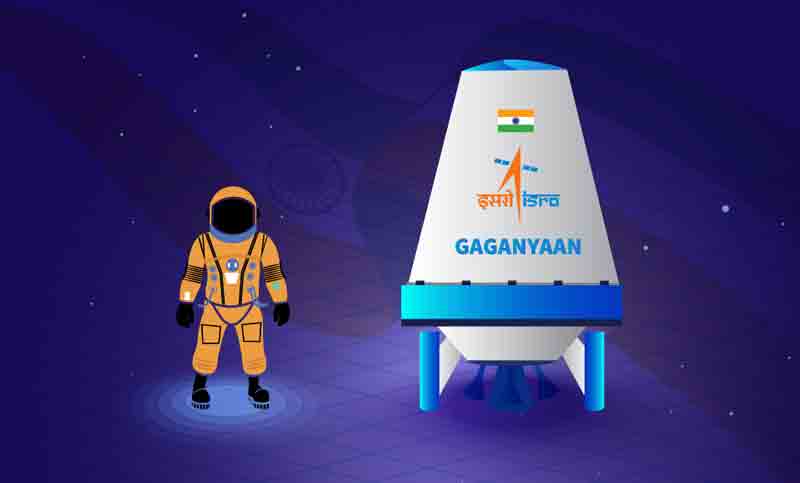 Because this is a large project, numerous other Indian agencies are partnering with ISRO. Gaganyaan's major collaborators include:
Indian Armed Forces
Defence Research Development Organization
Indian Meteorological Department
CSIR Labs
Academic Institutes
Industry Partners
Following the conclusion of the Gaganyaan programme, ISRO will focus on attaining the capacity for a prolonged human presence in space.
Read Further: